Viking Arm
Regular price
$369.99 NZD
Regular price
Sale price
$369.99 NZD
Unit price
per
Sale
Sold out
We are excited to announce that the mighty Viking Arm is now available from SIG Tools / Top Class Gears NZ 

A professional tool for everyone, a true professional, serious DIYer, or just an all rounder.
No more frustration when working alone!
The Viking Arm is an installation tool of the high build quality professionals demand, yet affordable for home improvement enthusiasts. In other words, a professional tool for all.
Your imagination sets the limits
With the lifting capacity of up to 150 kg the range of applications is virtually unlimited. The installation of doors, windows and cabinets are obvious uses, but flooring and the construction of porches, decks and frameworks are also perfect opportunities to use this ingenious tool. All this and much more can easily be done with controlled precision thanks to the unique construction of the Viking Arm.
Enhance productivity
Another great feature of the Viking Arm is that it reduces the number of hands needed for certain types of installation work. This allows for better economics in the professional field and a significant reduction in frustration among home improvers.
The Viking Arm – A Professional Tool for All.
Key specifications
Hardened stainless steel / Aluminum
Capacity: up to 150 kg = 330 lb
Operation range (mm): 6-215
Standard base (mm): 5 x 105 x 87
Optional base (mm): 3 x 77 x 62
Mounting holes for safe operations
Weight: 1,4 kg = 3,0 lb
Extensively tested by FIMTECH (Norway)
Share
View full details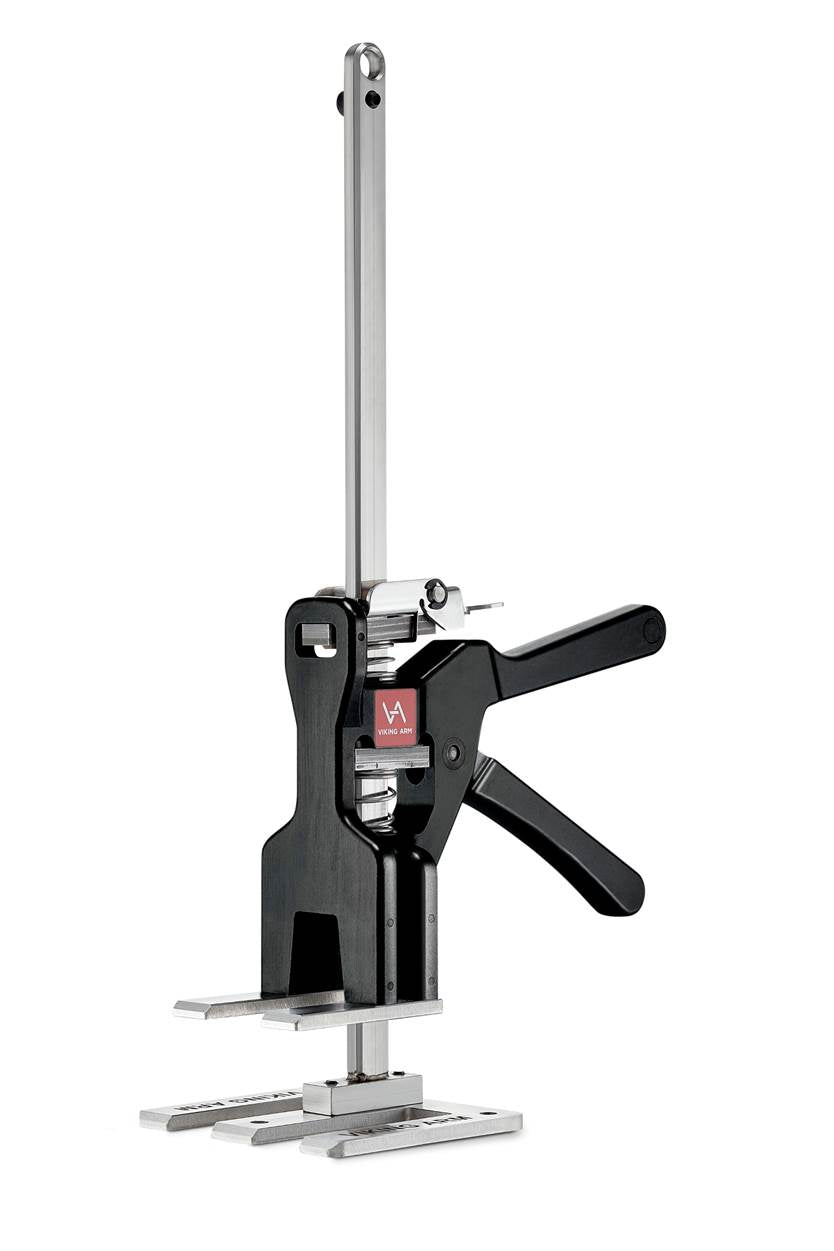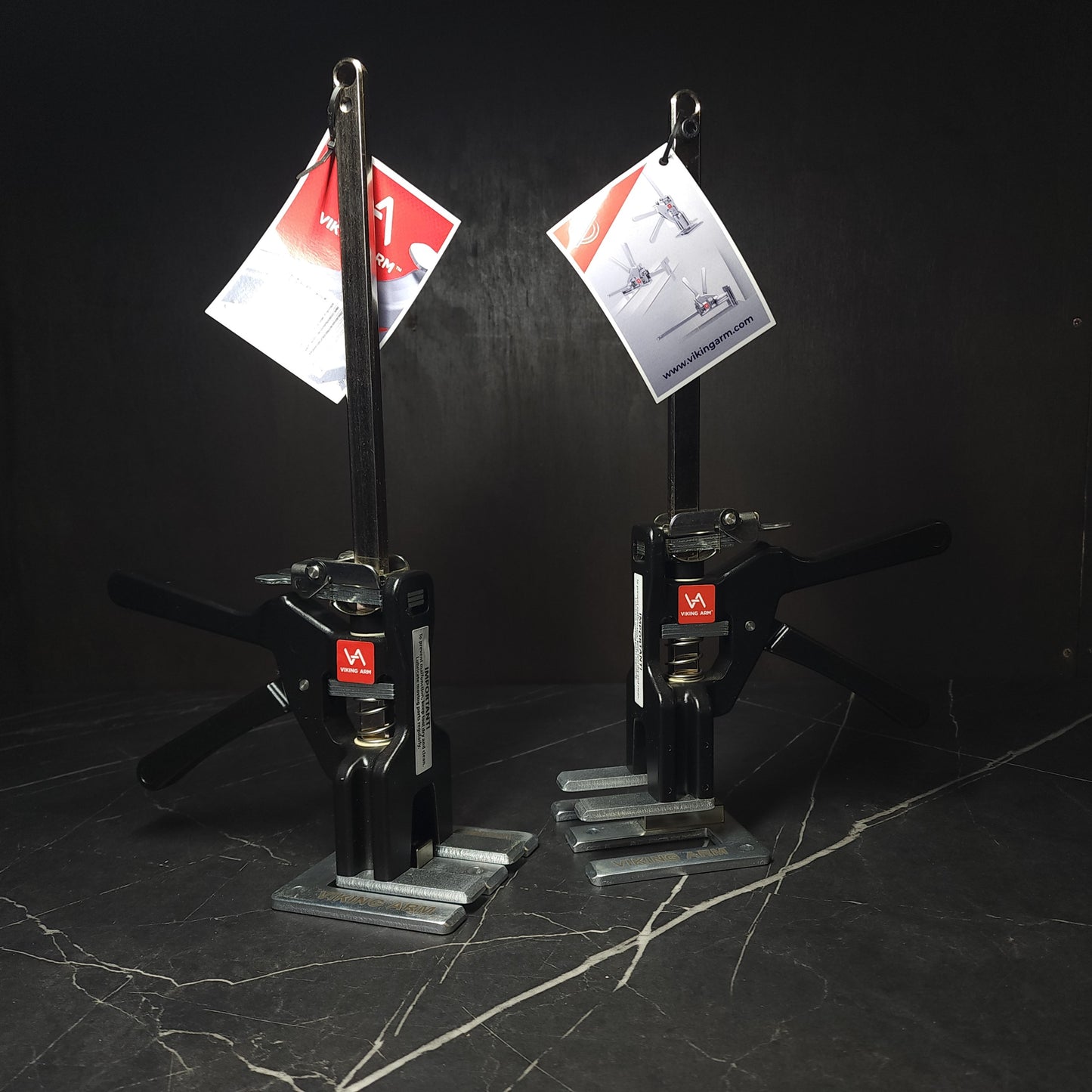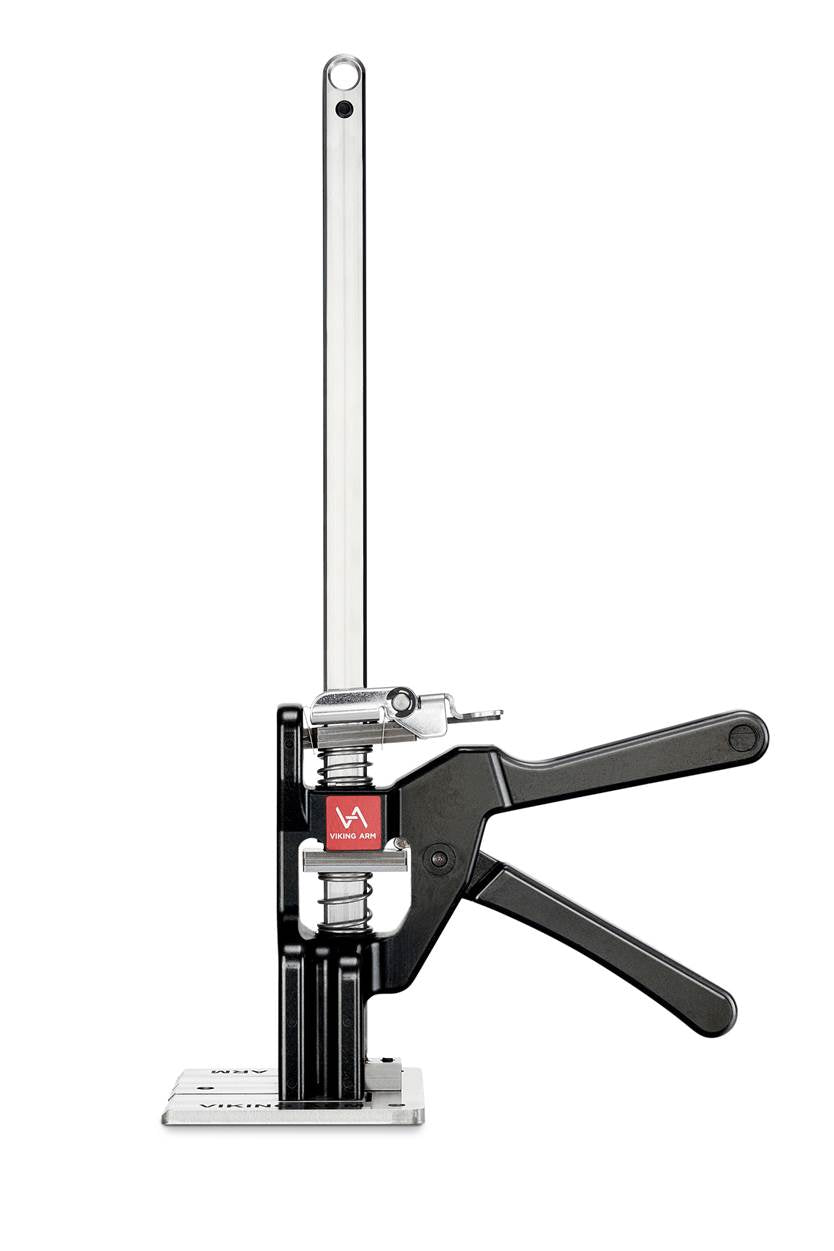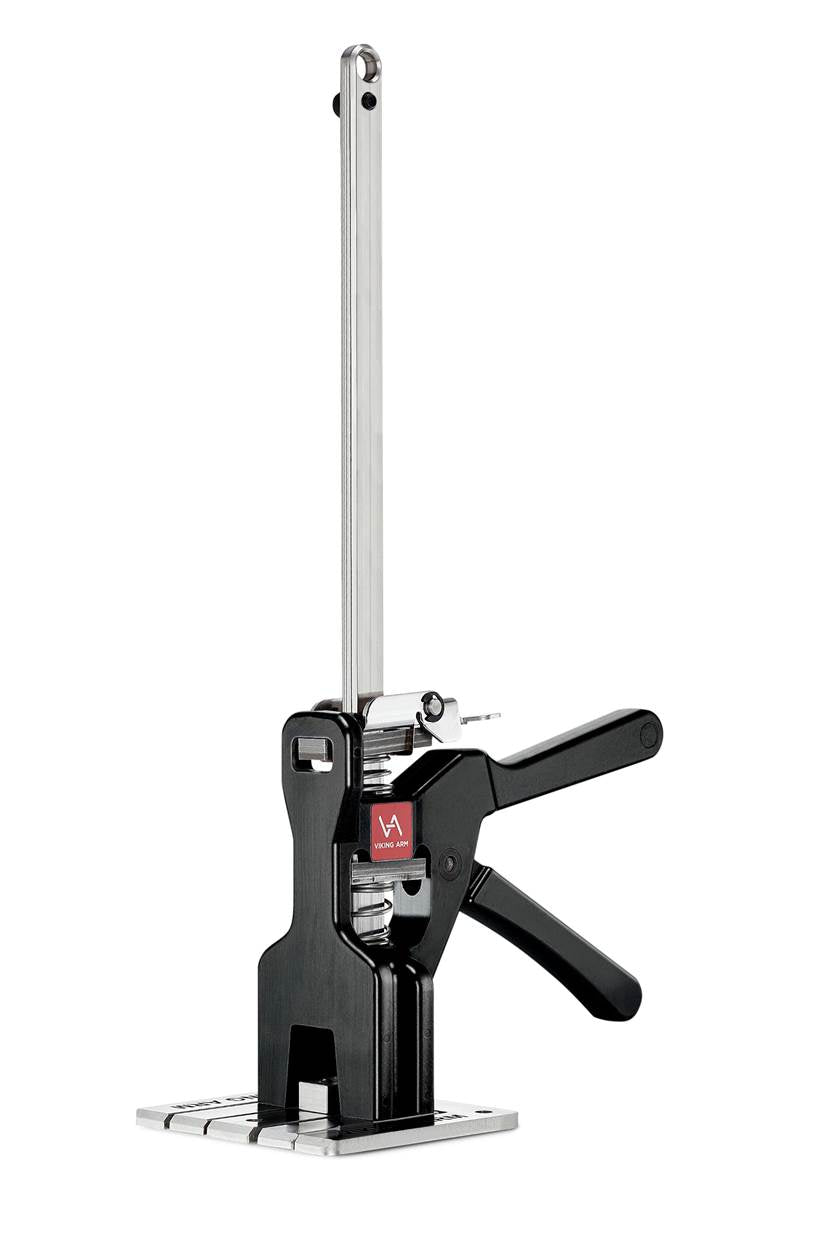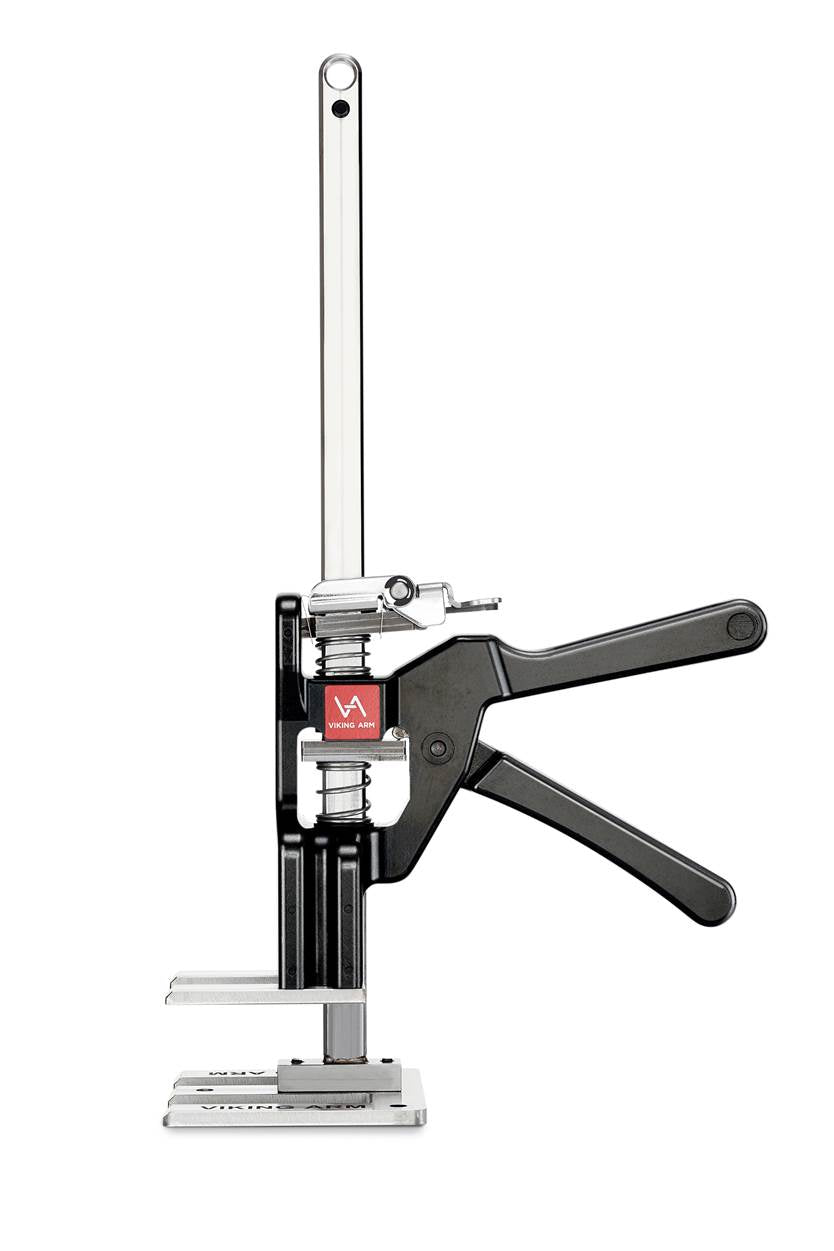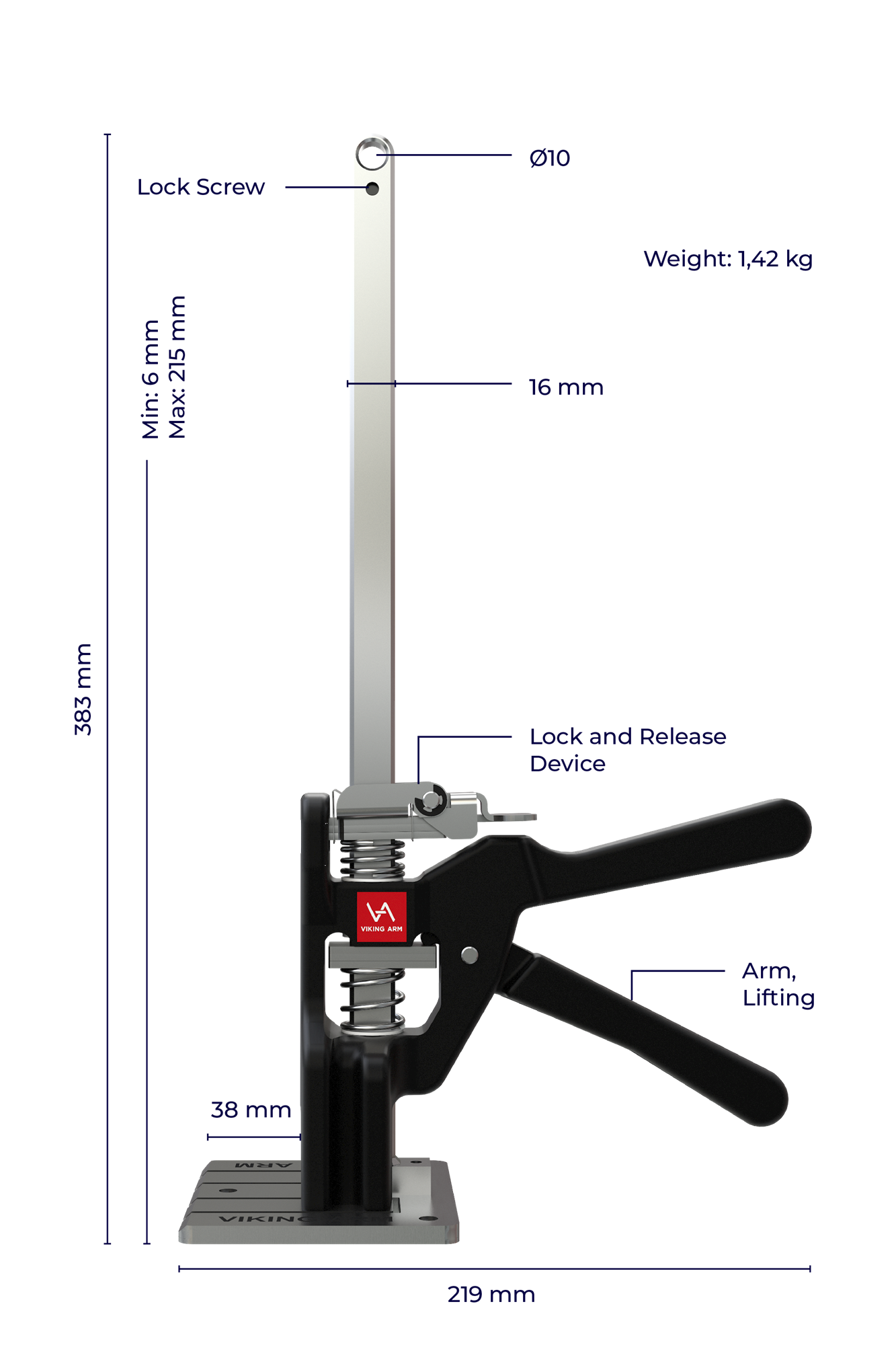 Great handy little tool!
This tool is fantastic especially when working alone it just gives that added support to hold material in position. The features of pressing open as well gripping closed really does make a huge difference compared to just the traditional F style clamps.
Just get it!
I held off for ages on these because of the price. Bought a cheaper version that was utter trash and literally went from the courier bag straight into the bin, just useless! Gave up and struggled away until recently when we almost put a fully lacquered full height white oak cabinet through a 3m stacker door when a foot snapped off trying to get it fitted. If we didn't catch that unit, the damage could have been many times the cost of one these! Ordered one the next morning and having used it on one job cant see why I ever did without it. Have just ordered a second one to use in tandem with the first. Amazing quality, fast, easy and so much safer! Service from Sigtools was fantastic too, highly recommend.
Viking Goddess
Awesome bit of kit. Incredibly versatile tool. Can't believe I've only just purchased a pair!
Viking arm
Highly recommend Vikings arms and anything sig tools sell. The service is great